How it works - Personalised Poems
In keeping with the entire process, I really do try and make this as simple as possible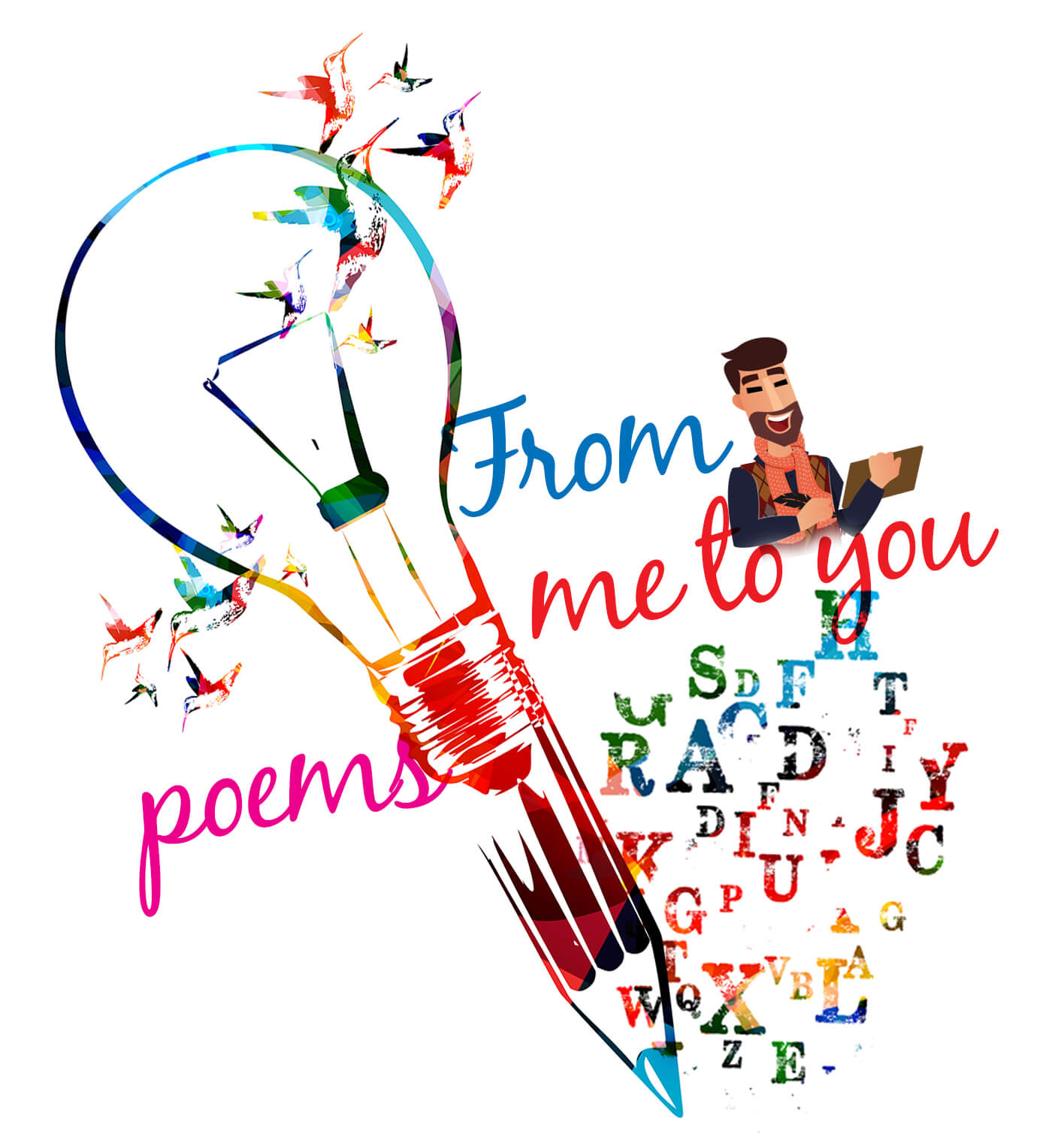 Step 1
Get in touch with me directly. Either at kevin@frommetoyoupoems.co.uk or on 07904 878365. Let me find out briefly want you want. Who's it for? What's the occasion? What length poem are you considering?
Step 2
I'll send you a questionnaire to fill out. This will then give me the entire content of your poem. I work to no template, it will be totally unique to you.
Step 3
Sit back and relax. Don't worry or stress about a thing. That's my job!
Step 4
I'll contact you when I've finished. This will be over the phone, where I can read the poem out to you directly. It's usually within a week of receipt of your completed questionnaire. It's only during the busiest times of the year (e.g. Christmas, Mother's Day) when this could be slightly longer but I will always advise at initial contact how long it is likely to take. We'll discuss the poem and you can tell me what you think. Maybe there's some tweaks you'd like me to make? No problem at all – the poem is only complete when you are 100% satisfied.
Step 5
You decide on how you'd like to receive your poem. Either e-mail or framed and posted. Only now, at this stage will I ask for payment.
Step 6
Once payment is received, your poem is sent to you. Easy.
I enlisted the help of From Me To You Poems for my Mum's birthday this year. And I'm so glad I did.
The service was fab from start to finish. The framing service was well worth the money as I could give it to her as a complete package with all of the verses in their own little section.
Great attention to detail in the types of things I wanted to go in the poem, I really felt like I had control over what I wanted to say to her.
The result was just the right balance between humour and emotional substance. Most importantly, both me and my Mum loved the result. It was better than I could have ever imagined.
Thank You for an extra special present that my Mum can treasure forever.
Oh my word!!! Where do I start?! I asked Kevin to write a poem for my dads 60th birthday…it is without a doubt the BEST gift I have ever given my Dad. My Dad is one of those men who has everything and wants for nothing so I was on the hunt for a really unique, personalised present to mark the big occasion. After seeing some reviews already left for Kevin's poems I thought it would be perfect. The way Kevin captured my Dad, our relationship and all our memories together and as a family over the last 30 years blew my mind!! As I read it out to him on his birthday, all of us, as a family were rolling with laughter and we also shed many tears. It was hilarious!! also very emotional as we took a look back over every special memory we share as father and daughter. The service throughout the process was second to none and Kevin was amazing at including all the finer details to really make it special for me and my dad. Kevin framed the poster and I included photos of us and family photos. It's now mounted on my dads wall and he describes it as 'absolutely awesome!'. Thank you so much for everything Kev! I would definitely, without a shadow of a doubt use Kevin again for those really special, thoughtful and unique gifts!