People say the nicest things...
"Kevin did a brilliant Poem to help celebrate my dad's 80th birthday. He was so attentive and really captured the essence of my Dad's character and helped tell his amazing life story with both humour and sensitivity. His easy going manner made the whole experience a pleasure from start to completion. Thank you so much Kevin."
Dave, Birmingham.
Please email me at kevin@frommetoyoupoems.co.uk or call me on 07904 878 365 
Latest News…
So have we all completed our Christmas shopping? It's that time of year again folks and I'm feeling very Christmassy.  Scroll down this page to read my festive poem and to tell you how From Me To You Poems could answer your prayers and offer a Christmas Gift alternative that will be difficult to top.
Christmas Gift Vouchers

…
Christmas Gift Vouchers are now available to order directly through me. If you've come from my Facebook page to read the The T&Cs then they are as follows: The voucher entitles the owner to a personalised poem of their choice up to the stated number of lines. Valid until 31/10/2020. Framing and postage servive available. Extra charges apply. *Excludes Christmas and Wedding poems.
Check out my Facebook page for even more info.
Welcome to From Me To You Poems
A bespoke poetry service for any occasion. Specialising in touching and humorous poetry, this is the answer to your search for a personalised and unique present that you won't find on your high street. Here's a little Christmas poem for you………
November is upon us, the nights are much darker and colder,
So, if I may I'd like to quote the legend Noddy Holder;
"IT'S CHRISTMAAAAAS" and thoughts all turn to wine and mistletoe,
And the bearded guy with the big red suit and a jolly Ho Ho Ho.
But Santa's been so busy, all year he's been preparing,
Sacks full of toys and books and terrible jumpers that we'll all be wearing.
So, this year buy something different for him to leave under the tree,
A bespoke poem for a loved one – a gift of novelty.
If you want to give a unique present to show you really care,
Get in touch and I'll tell you more and send over a questionnaire.
Once returned, I'll get to work and produce a poem that really rocks,
And you can give a gift that shows real love more than pants and socks.

Don't be boring, be different!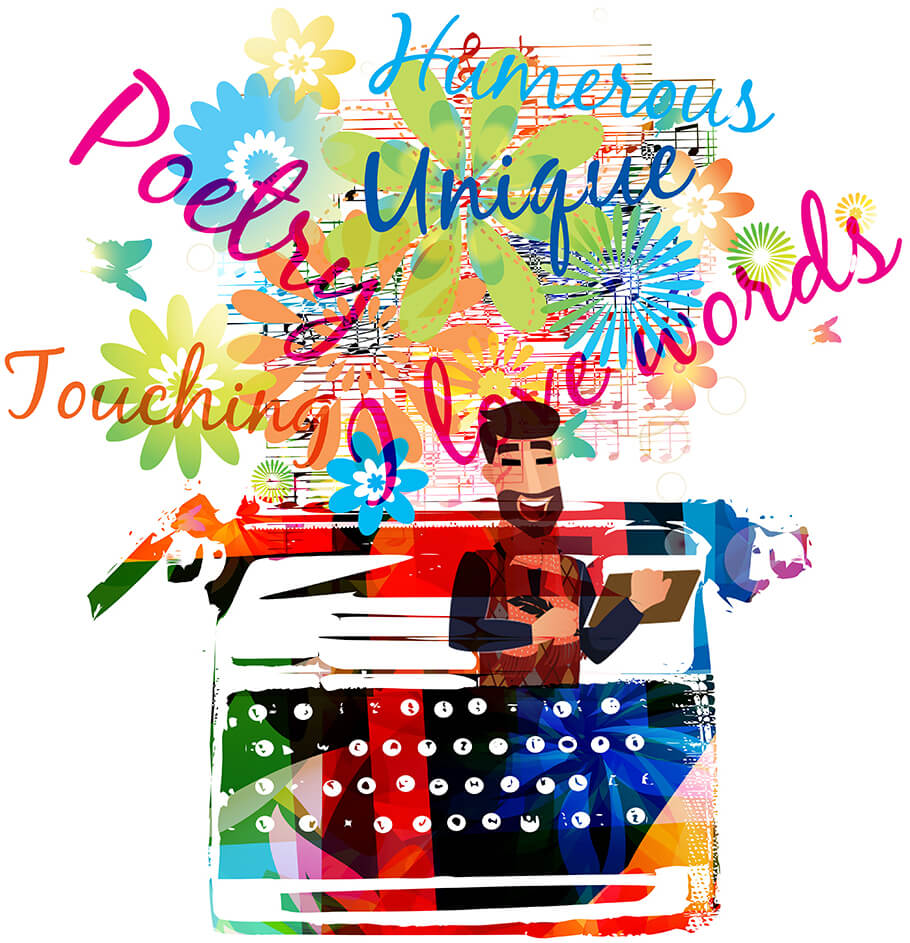 Personal
Personalised poems for Birthdays, Anniversaries, Father's Day or any other special occasion 
Wedding speeches
Best man, groom, maid of honour speeches. Wedding vows, invitations, etc. all in rhyme
Corporate
Long service, awards, achievements, retirements. Let someone feel valued with a personalised poem
Just for fun
A very special gift for a friend, relative  or colleague – show someone you really care
Why Choose From Me To You Poems?
Yes, I know there's other companies offering a similar service, so why choose this one? Well, the quality of the work is paramount. Check out the reviews and testimonials received. All are genuine, all are full of the kind feedback that contain the same theme; a poem they are thrilled with, coupled with the friendliest and most outstanding customer service you could ever wish for.
At From Me To You Poems, total customer satisfaction is non-negotiable!
On top of that, I offer three other key benefits:
A quick turnaround
No payment up front
Framing and postage service