Latest News....
I'm delighted to say that my complete range of poetry services are still available including full wedding options. So, if you're now able to start looking forward to your big day again and you're struggling with your speeches, invitations or even your personalised wedding vows then click on my designated wedding services page and see how poems can really make your day super-memorable. All my poems are in rhyme and will be totally unique to you. Check out some example poems on this page too to get a flavour of my style and technique. Just shout if you have any questions or want further information.
From Me To You Poems.

Don't be boring, be different. 😀
People say the nicest things….
"Kevin is a pure genius. During this difficult time of separation from our loved ones, I asked Kevin if he could write me a poem for my Mum. The process was so simple. He sent me a questionnaire to fill in, which I did. I remembered a couple of additional things, which I emailed him separately and he was happy to receive and within days he'd written THE MOST AMAZING POEM ABOUT MY MUM. He's so easy to deal with, he's happy to make any changes until you have the perfect poem. I made one! What he writes from the info you give him, you won't need to make many, if any.
My mum loves it and so do I. What an incredible talent Kevin has, I would highly recommend. Thanks Kevin."
 Caroline, Staffordshire.
Welcome to From Me To You Poems
A bespoke poetry service for any occasion. Specialising in touching and humorous poetry, offering a personalised and unique present with a difference for occasions such as birthdays, anniversaries, funeral eulogies, Mother's Day and Christmas.
Also, there's now a hotel poem package for the hospitality industry offering individual poems to guests as they enter their rooms as well as poems written to exact specifications for the walls in hotel rooms, bars, restaurants and lobby areas. Please get in touch to find out more and to request a brochure.
A wedding on the horizon? Well, there's a specific wedding poem page on the site which offers the opportunity for your wedding to stand out from all others. Truly unique, truly bespoke and allows you to bring a WOW factor to your celebrations.
Any questions at all just click on one of the 'contact me' buttons throughout the site and let From Me To You Poems add a touch of unique into your world!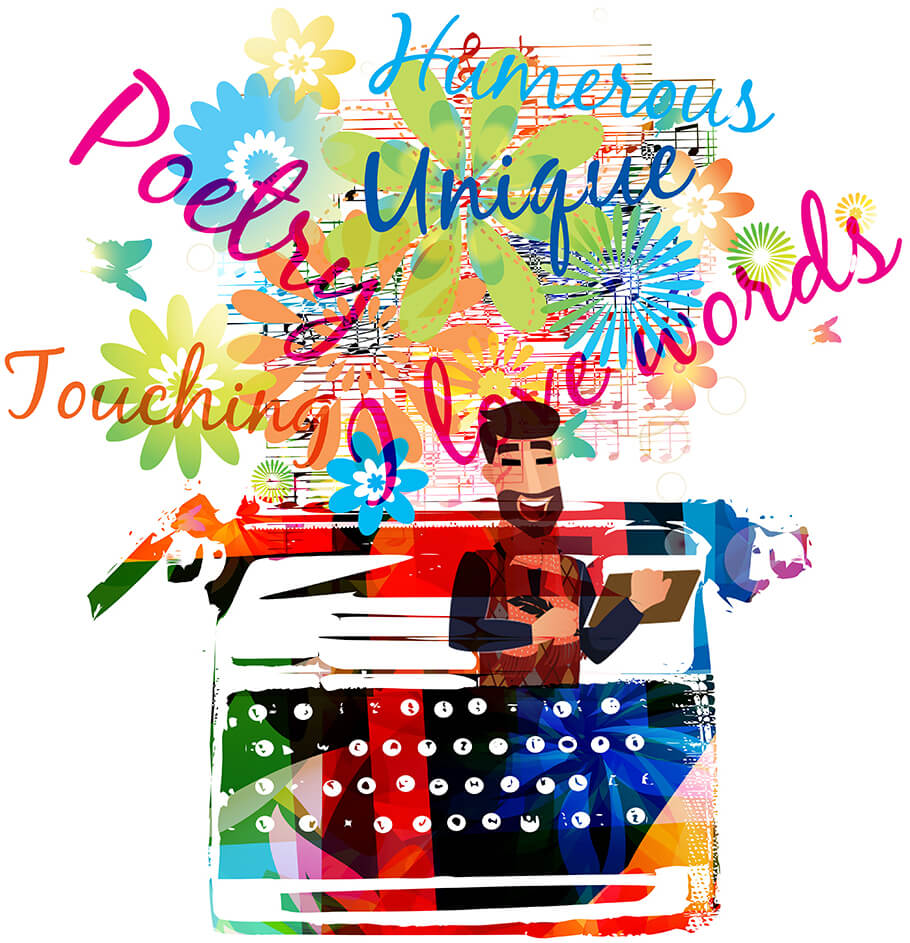 Personal
Personalised poems for Birthdays, Anniversaries, Father's Day or any other special occasion 
Wedding Poems
A full range available from speeches and invitations to place setting poems and thank you cards
Hotel and Hospitality
Bespoke poems for guests and wall mounted poems for rooms, bars and lobby areas
Corporate
Advertising and social media poems as well as staff recognition and awards gifts
Why Choose From Me To You Poems?
 There are a few poets out there these days and I just love seeing how poetry is really catching the imagination of individuals and businesses as a fantastic way of conveying a message. I truly believe that no-one mixes touching and humorous rhymes the way I do. But what else makes From Me To You Poems that little bit special? Well, the quality of the work is paramount of course. Check out the reviews and testimonials received from customers who have simply loved their bespoke gifts of poetry. All are genuine, all are full of the kind of feedback that contain the same theme; a rhyming poem they are thrilled with, coupled with the friendliest and most outstanding customer service you could ever wish for.
On top of that, I offer three other key benefits:
A quick turnaround (where possibly applicable)
No payment up front
Framing and postage service
From Me To You Poems – Don't be boring, be different!